We wanted to remain true to our mission of "No Chemicals". Our initial experiments with natural dyes started in our early years in the early 1990s. We experimented with various products like iron which gave a beautiful brown color on the materials. The materials had to be washed and dried to get the perfect color. We have now become experts in this art of using natural dyes for block printing. Here are some pictures from our initial attempts at using natural dyes.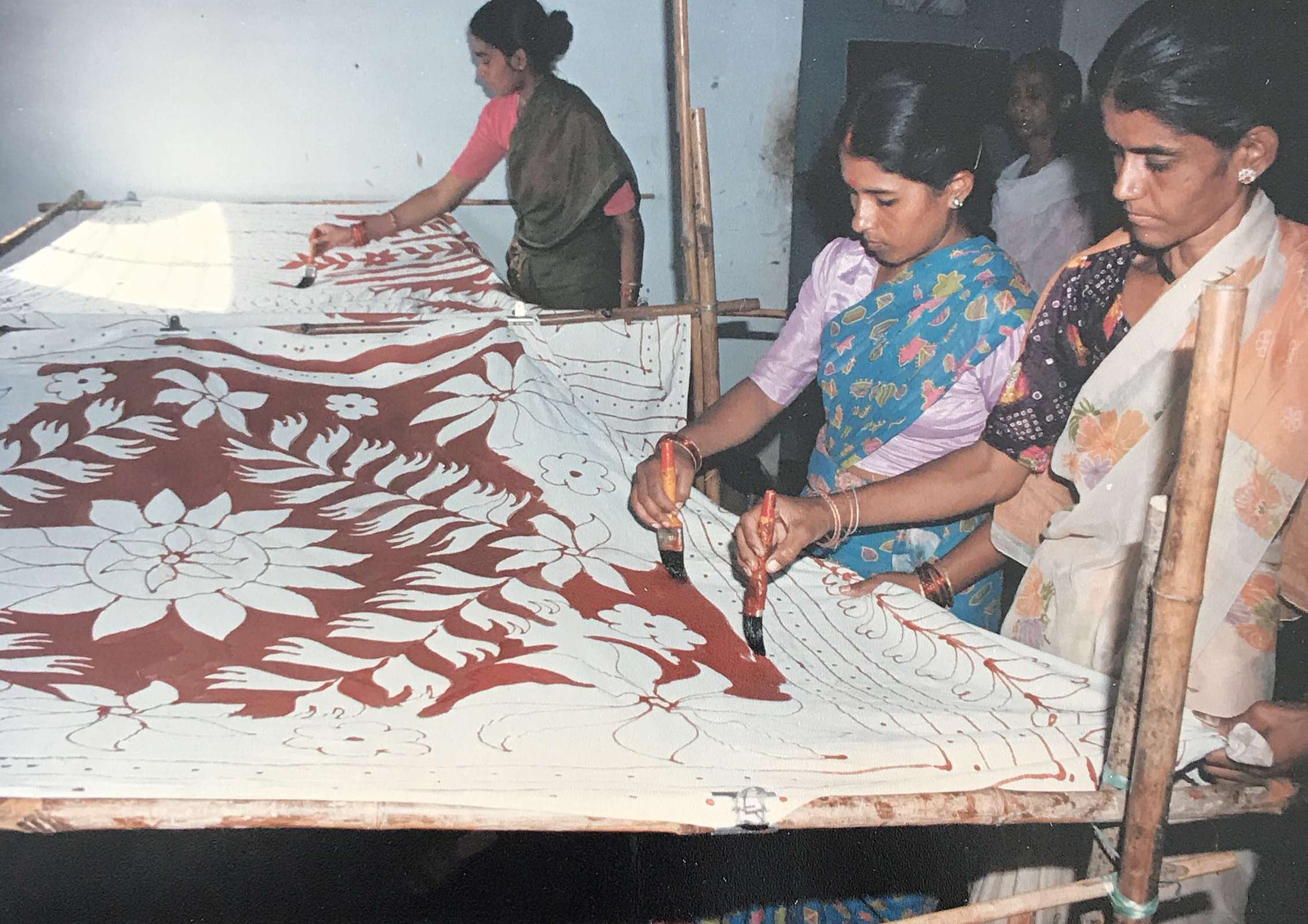 "kalam" means a pen. "kari" means art. Art done by pen on cloth is called kalamkari. To our surprise we found amongst us beautiful painters who could work with a brush on cloth. So our initial attempt at kalamkari started. We received grants from Rajiv Gandhi Foundation to promote our kalamkari work. We make beautiful bedsheets and bedcovers with our freehand drawing on the materials.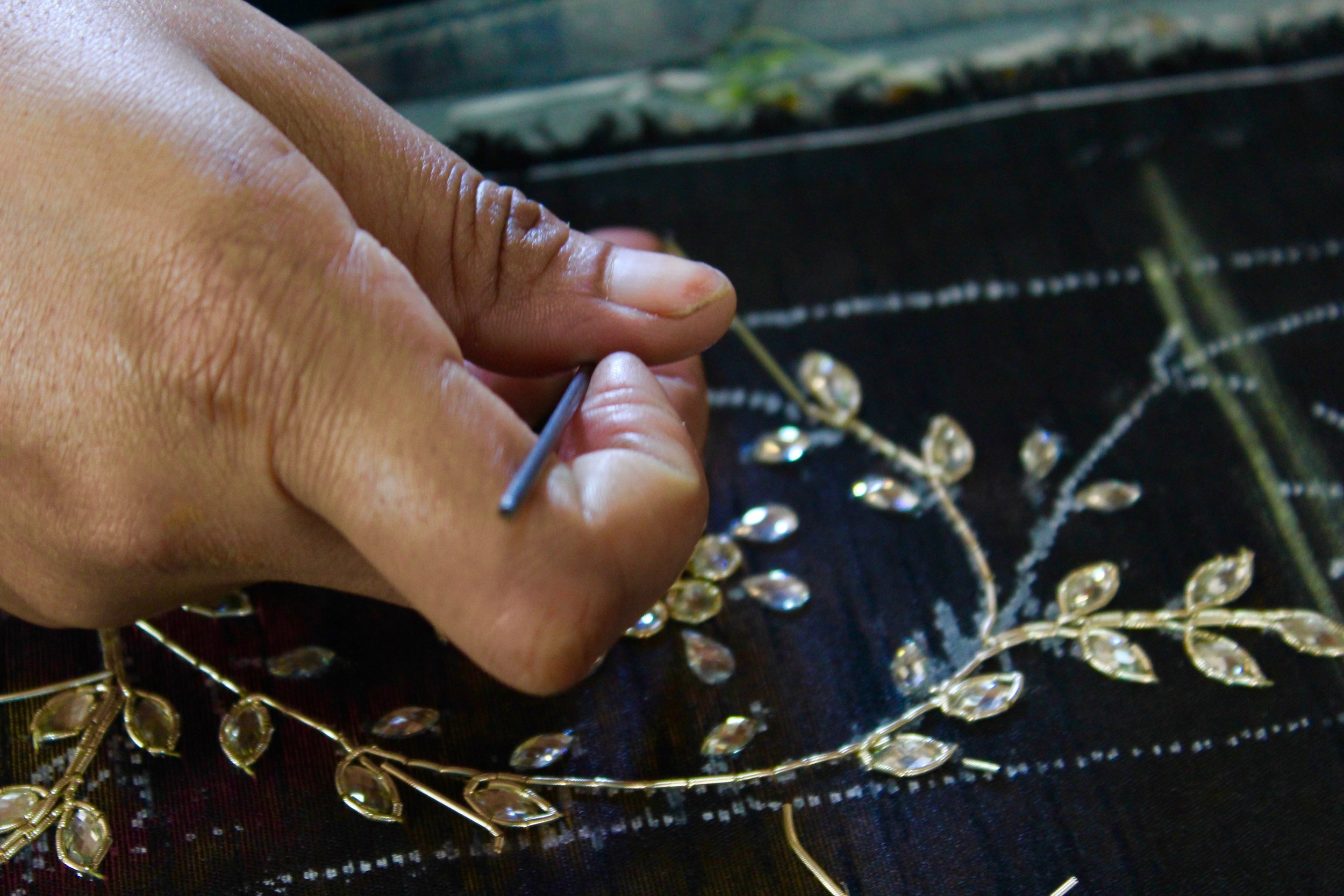 Bhopal's famous Zari work
As a part of supporting Bhopal's old tradition, MSK continues zari skilling at the workshed. Among the products created are the famous Bhopal's batua, zari work on sarees, neck-pieces, evening gowns etc. Work can be customized to meet the requirement.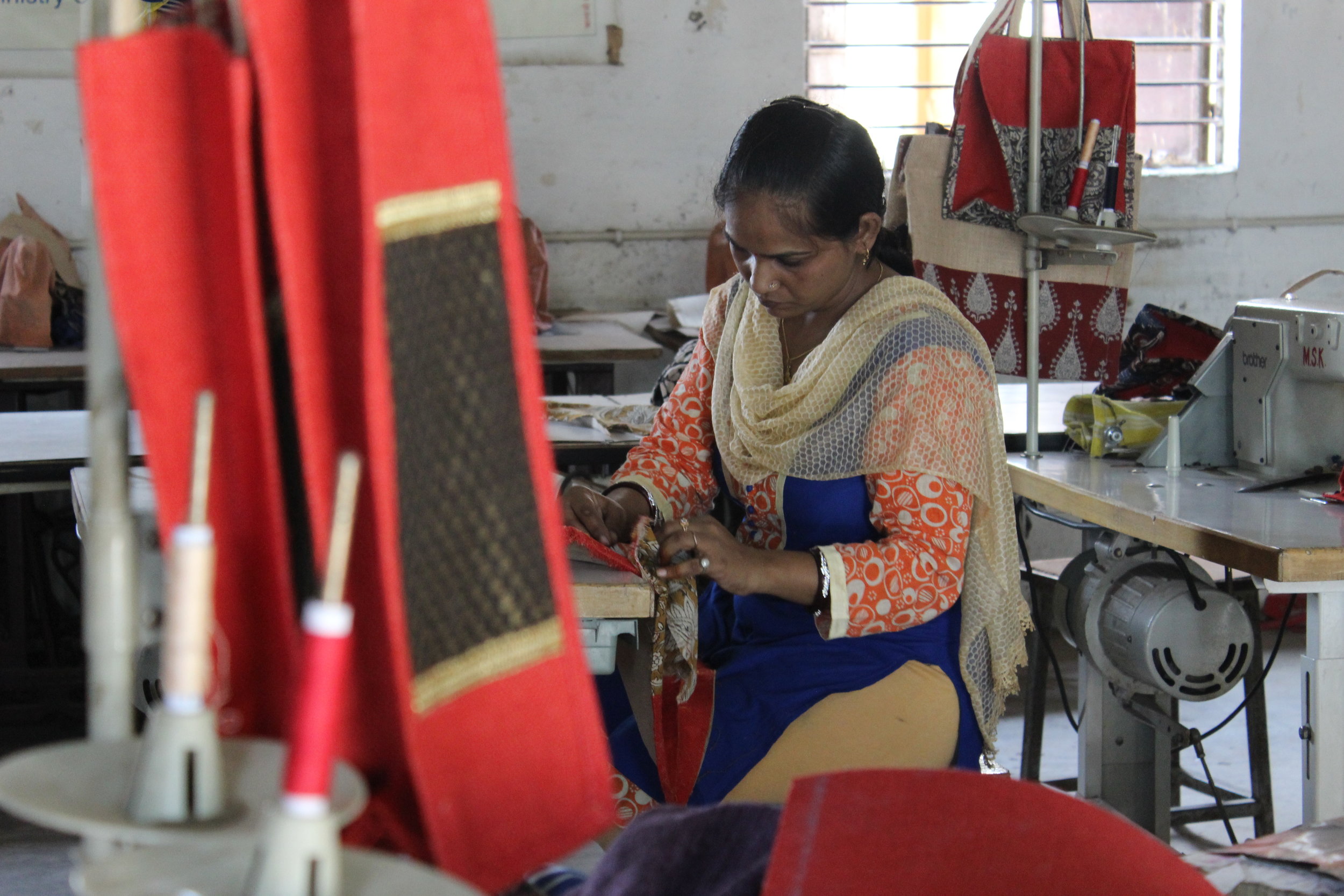 This wonder material makes key ingredient for our jute bags big and small. We use a wide variety of jute for our products. We tried our hand on various types of jute and mixed and matched with cotton to create the perfect bags.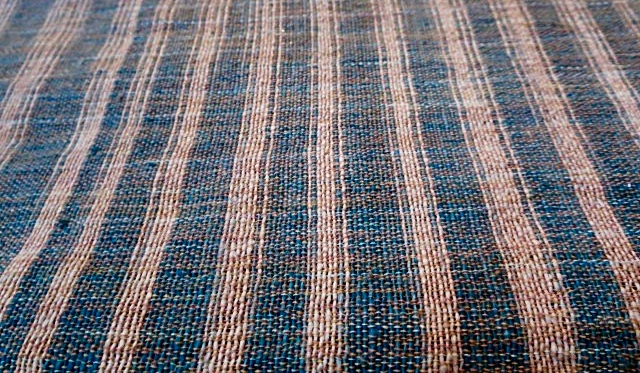 This handspun cloth has been forgotten by many. MSK gives a modern designing twist to the cloth. Our popular khadi product are the tunics of solid colors. We also make customized table covers using Khadi.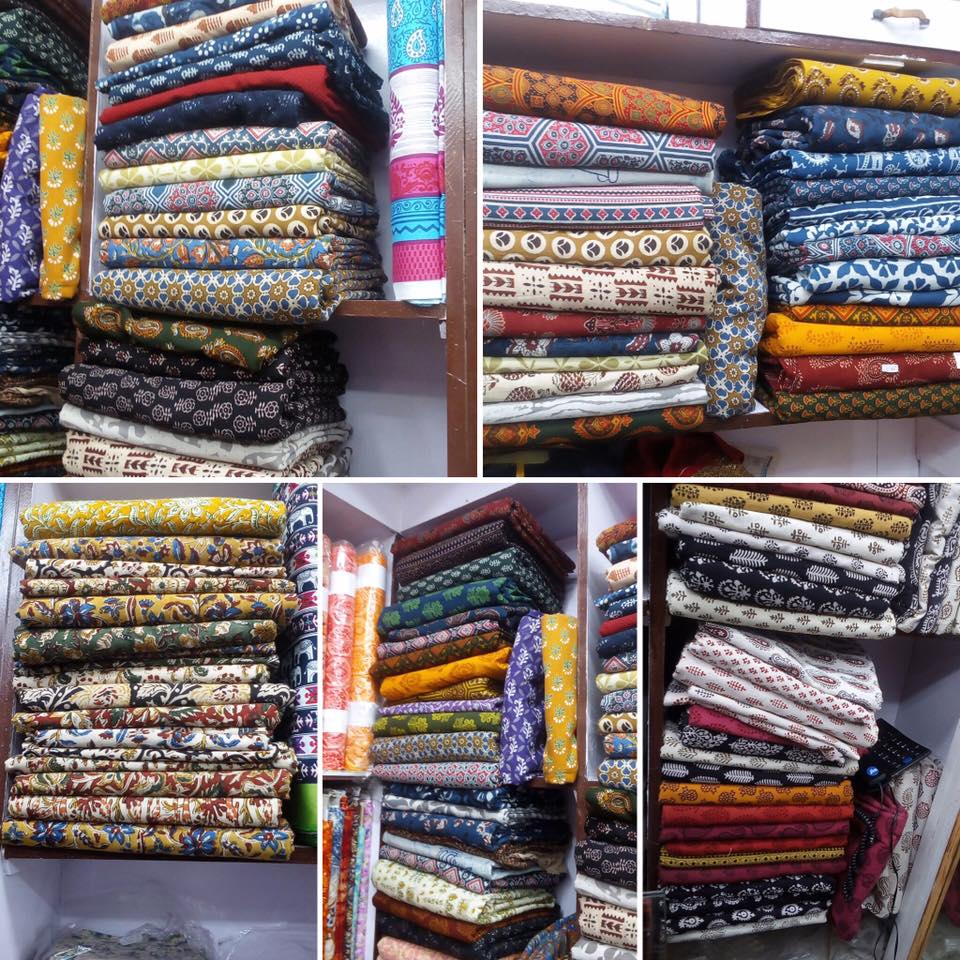 Our quintessential raw material that is used in most of our products from bags to scarves, kurtas and tunics. We attempt to use organic cotton with block prints using natural dyes.